The newest flower inspired couple models for clothing line Bang Bang.
The pretty actress Han Ji-hye is no Goo Hye-sun, but she is the latest actress to be paired up with the former number one flower boy. They show us the colors pink and red along with horizontal stripes and patterns will be the hottest new looks for summer. When the "Likable or Not" actress and Flower boy tell us to wear it, we obey. Ji-hye is an expert on summer. She does know the perfect "Summer Scent". Min-ho's "Personal Taste" is the best look for all men this summer.
Check out the fashions of a handsome flower growing in the "East of Eden".

These are the pictures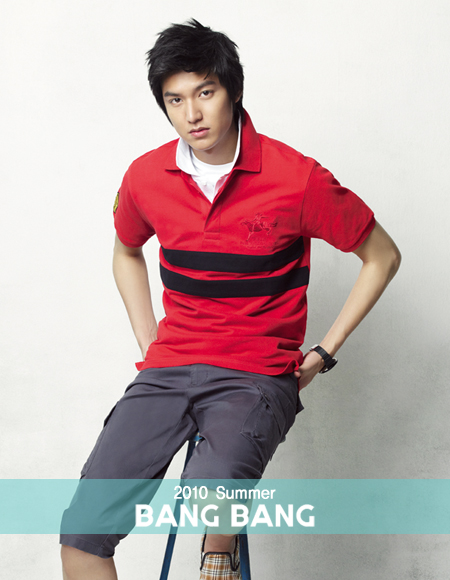 Our Min Ho is just too gorgeous, huh?


*source :
http://leeminho.wordpress.com/2010/06/05/lee-min-ho-and-han-ji-hye-make-a-bang-bang-for-summer/

---
Permissions in this forum:
You
cannot
reply to topics in this forum