For you who just LOVE Lee Min Ho, you must have known that he went to Singapore to promote a cellphone from LG Electronics ( LG Optimus) right?
Over 3000 Singapore fans (some of them not from Singapore, but from other countries such as Malaysia, Indonesia, etc) turned up for the meet-and-greet session with out beloved Lee Min Ho. This meet-and-greet was presented by LG Electronics. This meet-and-greet session was held at the Grand Ballroom of Marina Sands Resorts, Singapore, on July 31, 2010.
During the session, our Min Ho revealed he was now seriously considering for a soulmate, while answering to difficult questions on relationship. He admitted that he was kind of shy when it came to women and female friends too. He was jokingly quoted as saying,
"I wished there's a function or cellphone app for meeting women – a dating function would be good".


He also took the opportunity to request fans to "follow" him online via Twitter and that the account ActorLeeMinHo was not a impostor, after his recent announcement of a fake Twitter account using his name. He further mentioned that he is now studying English in order to communicate to Singapore and other English-speaking fans,
"I get a lot of questions from fans on my Facebook and Twitter, and a lot of fans on Facebook are from Singapore. I'm studying English these days so as to keep up and communicate with them better."
There were several highlights of the event, including a private Q & A session for 5 lucky fans, 200 lucky fans for autograph and 100 lucky fans for photo-taking with the dashing star himself ! (
OH GOD I'M SO ENVY!!

)
Our Min Ho's visit in Singapore also coincides with the scheduled broadcasting of his new romantic comedy drama, "Personal Taste'' which will be aired on the national television channel, Channel U next month.
Now if there is something that Lee Min-ho will most probably miss in Singapore - it is Chili Crabs which he mentions a couple times during the event and interview, and his eyes sure brightens at the very mention of the Crabs, as much as he wants to learn and cook the dish too.
Here are the pictures from the event.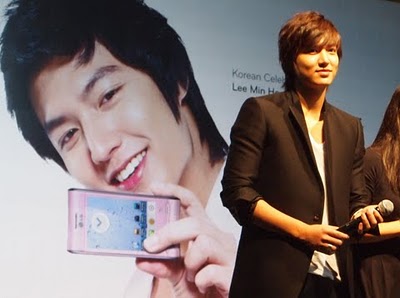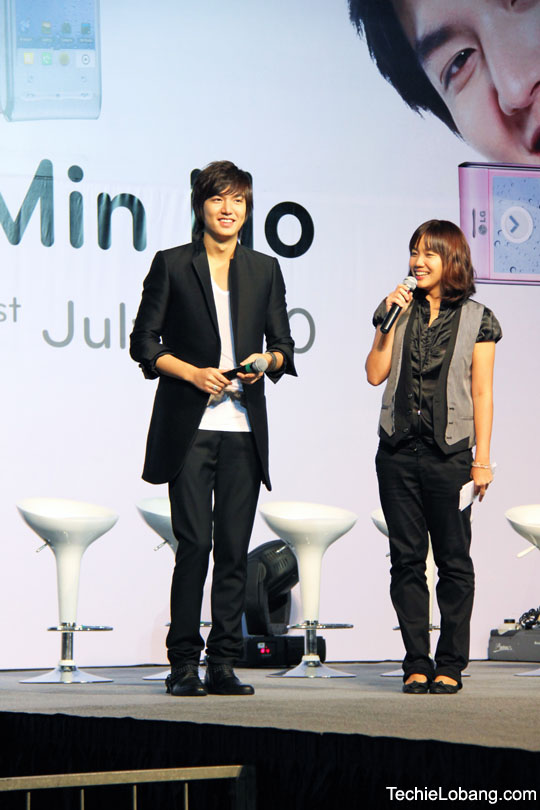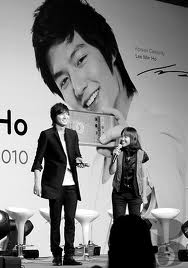 He's so handsome!
Agree?

*source :
http://www.dkpopnews.net/2010/08/news-lee-min-ho-meet-and-greet-event-in.html


Similar topics
---
Permissions in this forum:
You
cannot
reply to topics in this forum