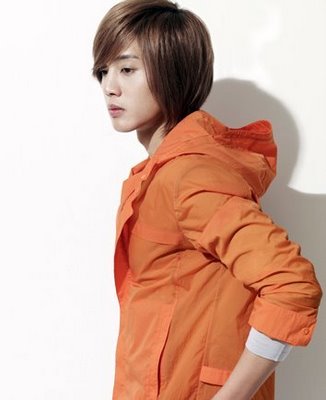 Jang Geun Suk, Moon Geun Young and Kim Hyun Joong win awards at the 2010 Yahoo! Asia Buzz Awards
Jang Geun Suk and Moon Geun Young recently won a total of three admirable awards in addition to Kim Hyun Joong winning three awards himself at this year's Yahoo! Asia Buzz Awards.
Votes were tallied from November 8th to December 1st and Jang Geun Suk was awarded with the Male Buzz Star and Asia's Buzz Star award, while Moon Geun Young managed to grab Female Buzz Star award.
With a whopping total of 4,361,519 votes, Jang Geun Suk took a huge lead for the Male Buzz Star spot, having nearly double the votes of Kim Hyun Joong, who was second. He also proved his status as a Hallyu star, as he won Asia Buzz Star with a record-breaking vote count of 7,939,813.
Moon Geun Young claimed her spot with 45,240 votes, beating out SNSD, Shin Min Ah, and Shin Se Kyung.
The two stars are currently starring in the KBS drama Mary Stayed Out All Night. In addition Kim Hyun Joong was awarded three awards: Asia's Top Buzz Male Popular Artist (Top prize for Males), Hong Kong's Top Buzz Korean Artist and Taiwan's Top Buzz Korean Artist.
Recently, the awards was suspected of having suspicious results. Of these three award winners, only Kim Hyun Joong attended the event on December 17th in Hong Kong.

---
Permissions in this forum:
You
cannot
reply to topics in this forum